We just added 11 new tests to our ecommerce A/B test database and I wanted to highlight one of them in this article.
It's become very common to have a floating support widget on the bottom right of ecommerce sites. For example like this on Casper.com: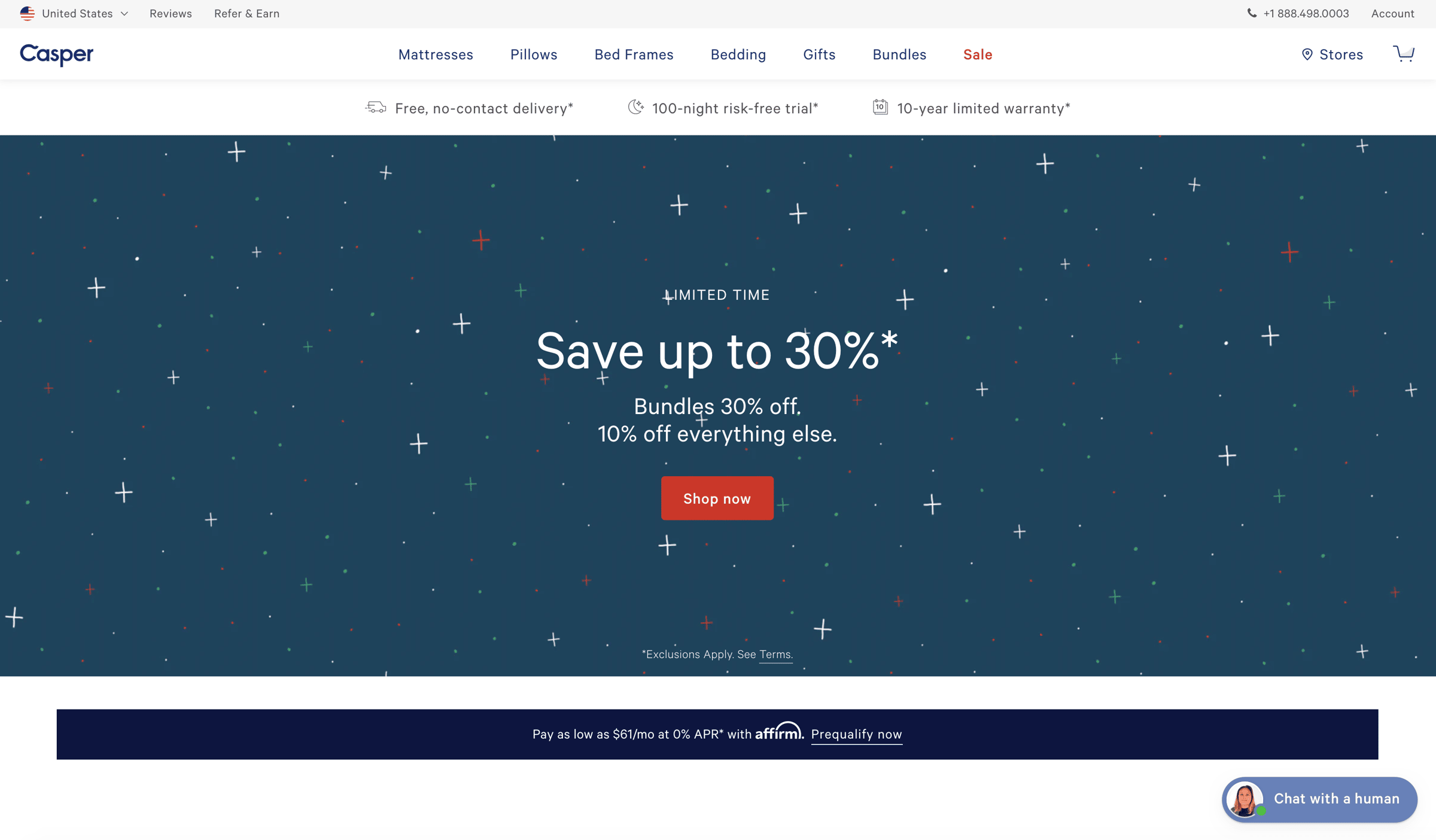 But in a recent A/B test, we tested having a support icon in the navbar instead of the bottom right corner, to see if it would get more usage and be more prominent. Similar to what Road Runner Sports does here ("Contact Us"):

In the test for our client, the icon in the nav simply opened up the support chat widget, just like the floating icon on the bottom right. In our AB test 1% of all visitors clicked on the support icon in the nav and amazingly, it increased the overall site conversion rate by 7% with 96% statistical significance.
Mind you this is a 7% increase in transactions. Many CRO teams run AB tests like this and measure a winner via clicks on the element they're testing, or add to cart clicks or some other non-transaction, non-revenue metric. It's easy to make clicks on some element go up. It's harder to get more people to buy from your store.
Don't Overlook the UI of Support
"Support" is one of the 9 buckets in our Purpose Framework and is often overlooked. Brands spending time testing the color of add to cart buttons or testing other small UI changes over and over again should consider testing whether their customer support team can help increase conversion rate with tests like these.
It can be executed in different ways and doesn't have to be how we did it (an icon in the navbar that opens up a chat widget). Tuft and Needle, a competitor of Casper's mentioned above has an interesting take where a support phone number is in the top bar, while a chat widget is still on the bottom right: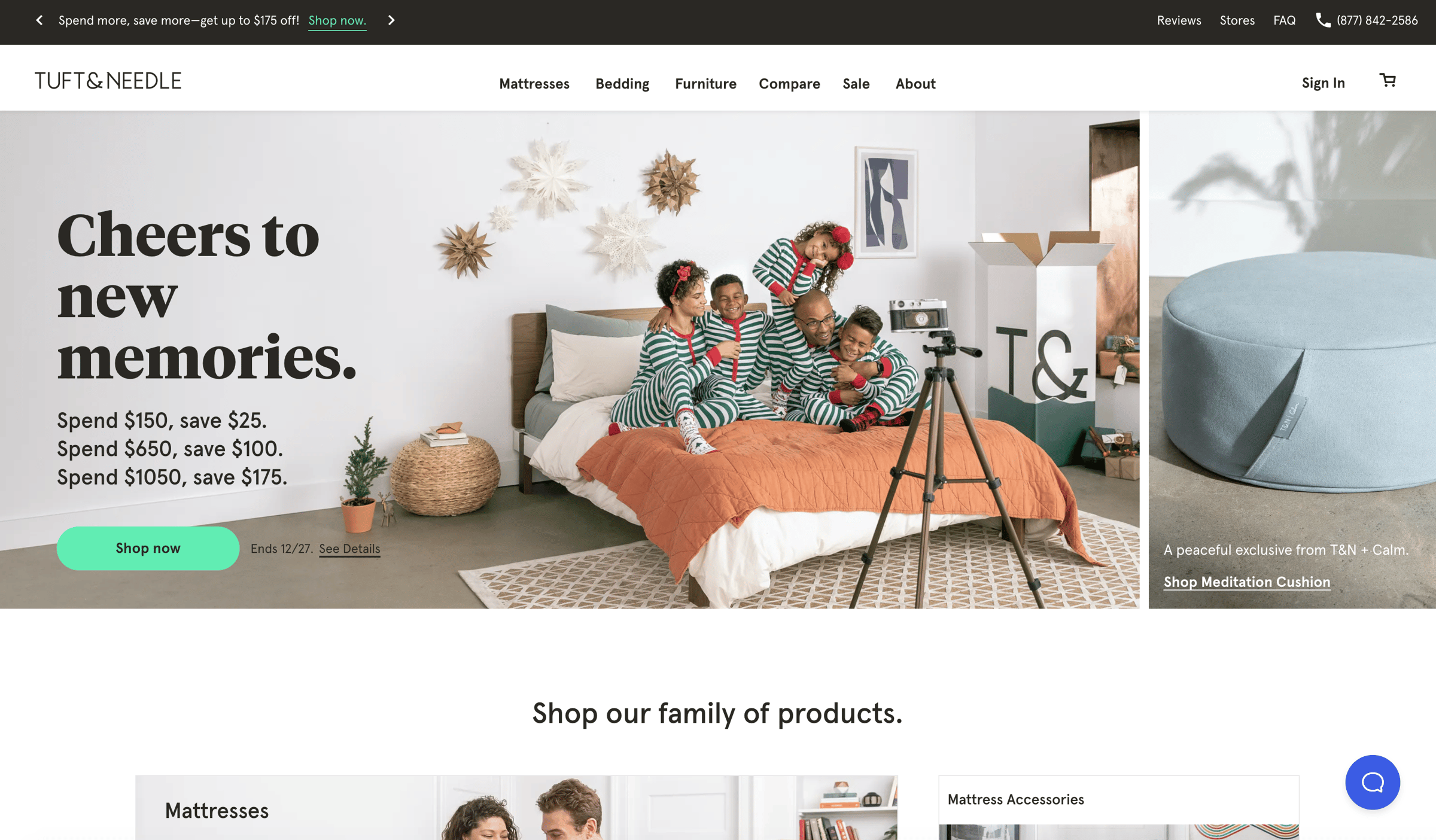 And Zappos, famous for their customer service has the words "Customer Service" which brings up a dropdown and an "Available 24/7" 1-800 number listed prominently in the top left of their site: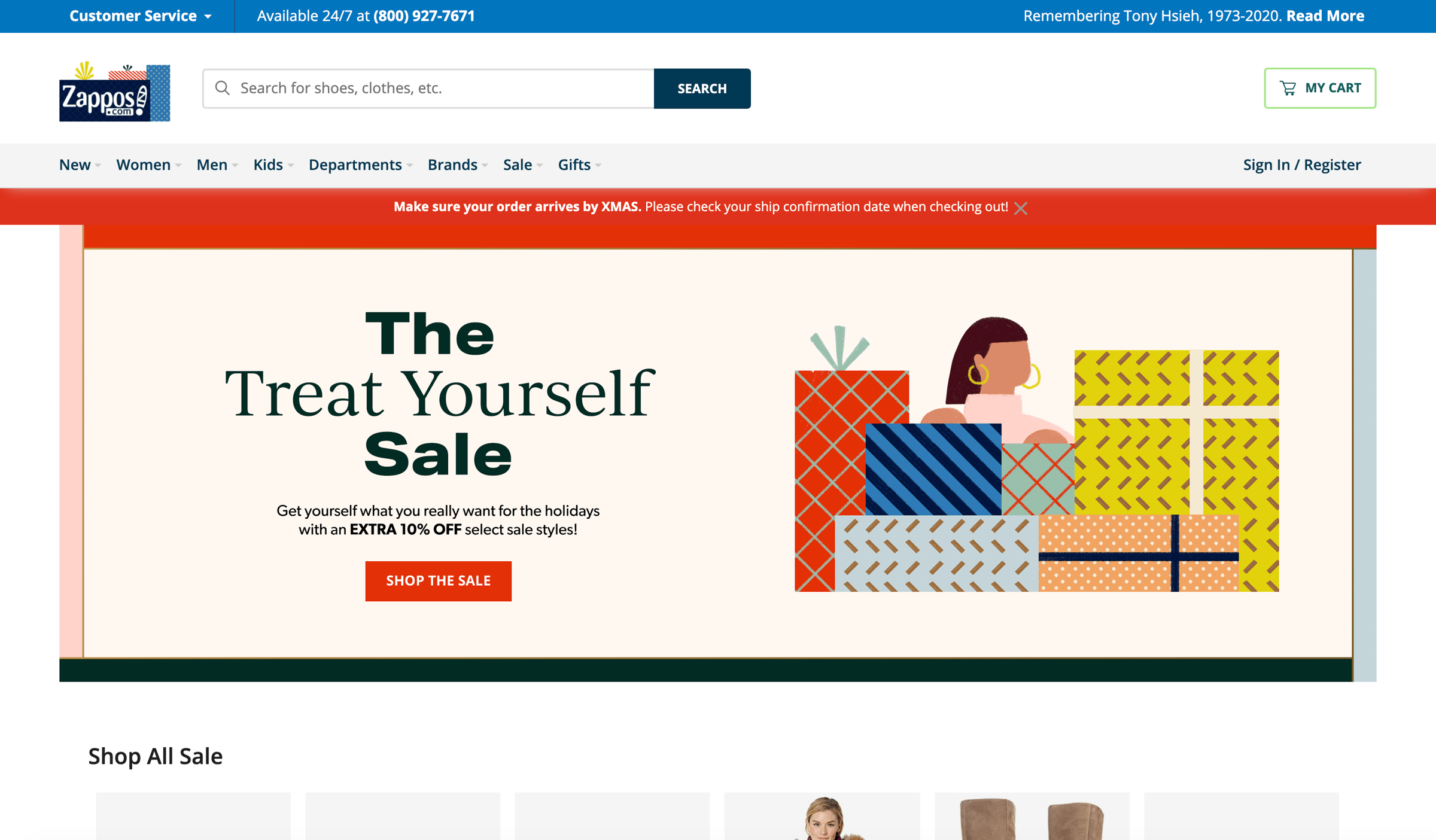 But other brands make it really hard to reach support. Many seem to outright discourage reaching out to support; you have to hunt through footer links to find a way to send an email.
Others are more well-meaning but their UX does not help them. Take BottegaVerde.com, for example. Can you find the help icon on this busy cart page?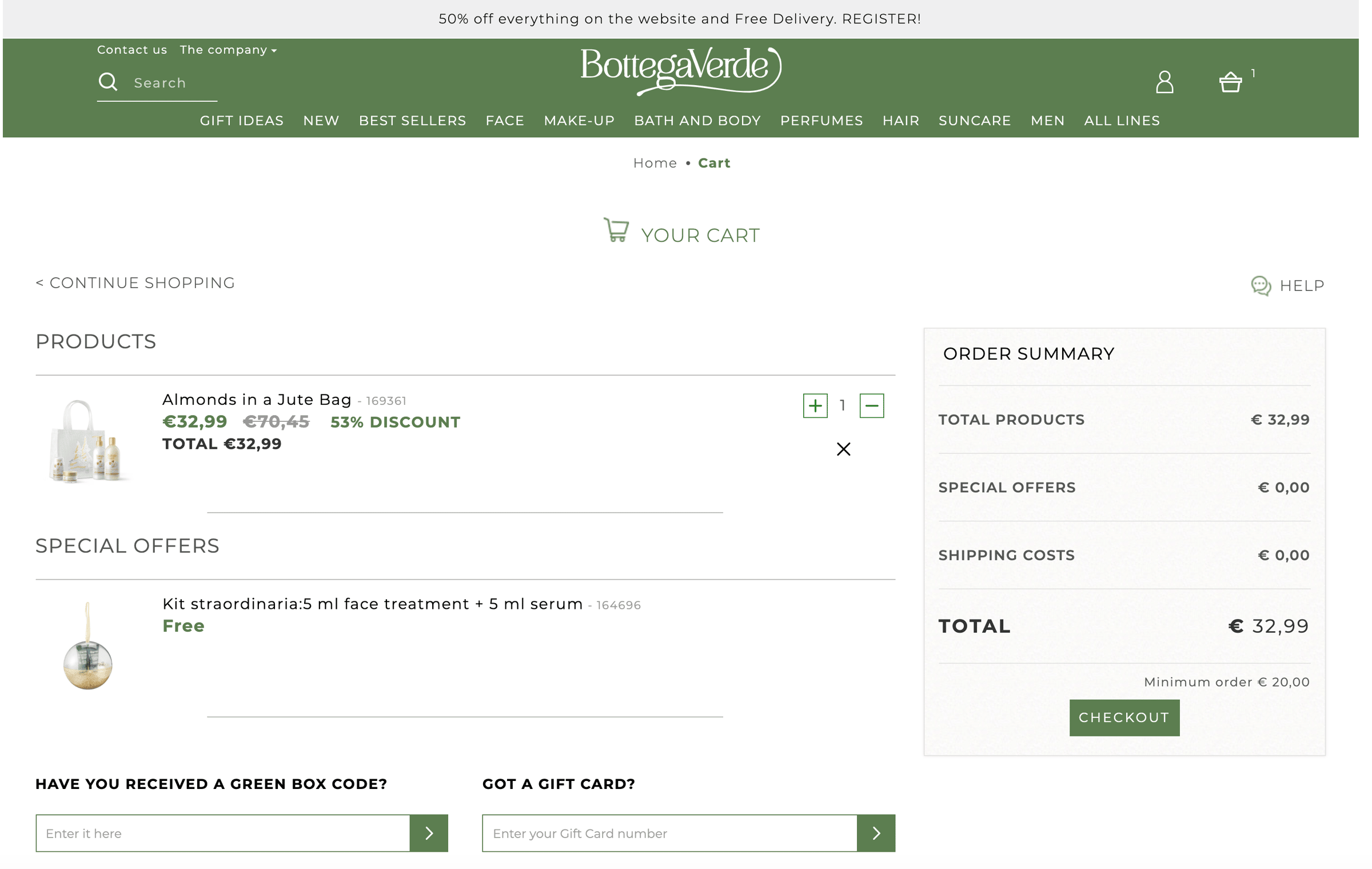 It looks like they are trying to make it prominent by listing it over the order summary but it's hard to find it with all that's going on in the cart page.
Yes, customer support has a cost, but weighing whether a 5% or 10% increase in sales by increasing customers reaching out to support makes sense from an ROI standpoint would be time well spent for most ecommerce brands.
---
Want more?